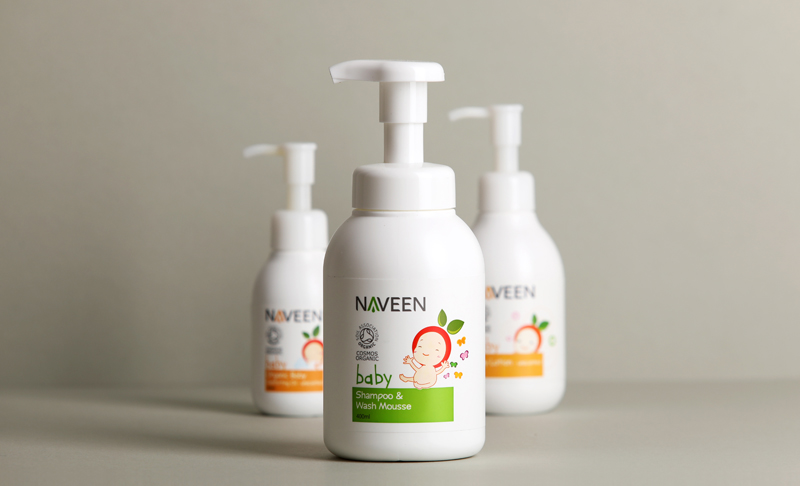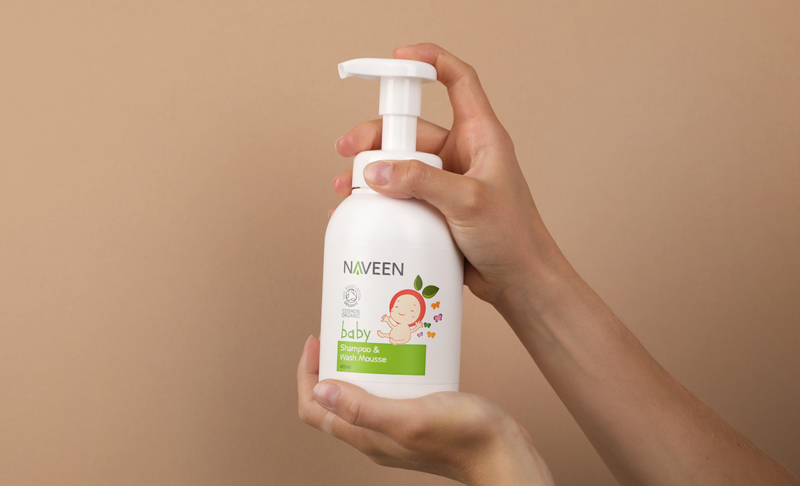 Baby Shampoo & Wash Mousse
Production information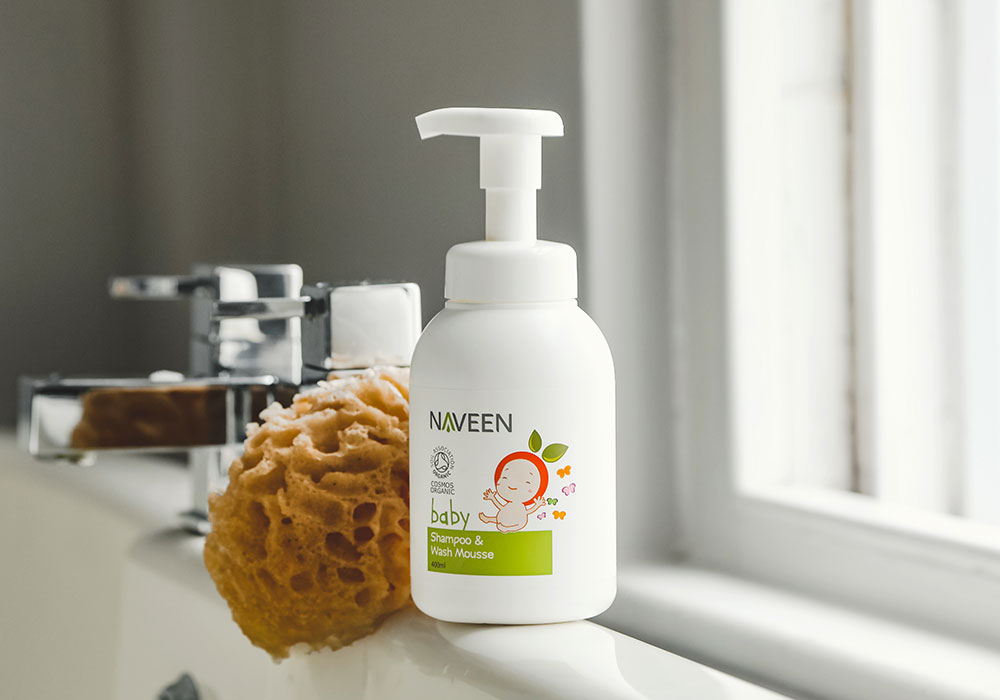 100% Natural Origin of Total+ 10% Organic of Total
Formulated for New Born and Older (Below 2 years old).
Ideal for: Baby's first bath! Gentle cleanses and care for delicate hair, skin and nappy area.
Description:
NAVEEN Baby Shampoo & Wash Mousse is allergy-tested, tear free non-drying and leave little one's hair and skin soft, shiny and manageable. Our mild 2-in-1 mousse cleanser is perfect for the most delicate skin. The air-foaming nozzle dispenses just the perfect amount of sudsy soap for a deeply nourishing clean. This must-have staple, is lightly scented with fresh calming oil blend that unite to promote calmness, making bath-time stress free and fun!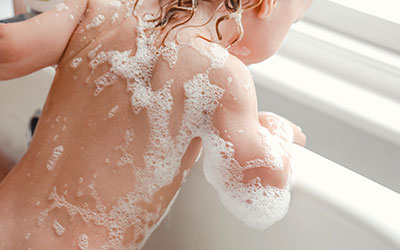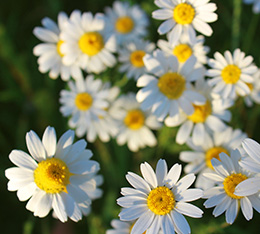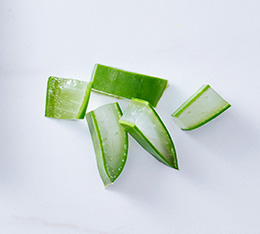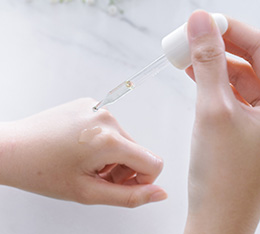 Effects of Key Ingredients
All NAVEEN products are lightly fragranced with steam-distilled essential oils and many beneficial skin-care ingredients. We do not add synthetic perfumes even though they have stronger staying power than naturals due to the chemical preservatives (which can overpower many). All our ingredients are chosen for their therapeutic effect as well as their beautiful aromas.
Certified Organic Mandarin Red Oil – A very fragrant smell of fresh fruit peel and an excellent skin oil. Reinvigorate skin and senses and rich in vitamins and is a sweet treat for the kiddos. It is balancing, uplifting and calming. Safe even for new born skin.
Certified Organic Chamomile Flower Oil – Best known for its ability to calm and ease with a fruity floral aroma. Chamomile possess gentle, healing and anti-inflammatory properties.
Certified Organic Aloe Vera Extract – Aloe Vera is full of antioxidants that help fight signs of aging, allergic reactions and reduce redness.
Disodium Cocoyl Glutamate & Sodium Cocoyl Glutamate – A plant based cleansing agent derived from vegetable and fermented sugar. This environmentally friendly gentle cleanser has excellent cleansing and foaming properties. This is also used to help soften (remove excess minerals from) hard water.
Ingredients List
Water, Decyl Glucoside, Disodium Cocoyl Glutamate, Sodium Cocoyl Glutamate, Coco-Glucoside, Glyceryl Oleate, Glycerin**, Glyceryl Caprylate, Glyceryl Undecylenate, Citric Acid, Citrus Nobilis Peel Oil*, Sodium Anisate, Aloe Barbadensis Leaf Juice Powder*, Anthemis Nobilis Flower Oil*, Anthemis Nobilis Water*
*ingredients from certified organic agriculture
**organic origin