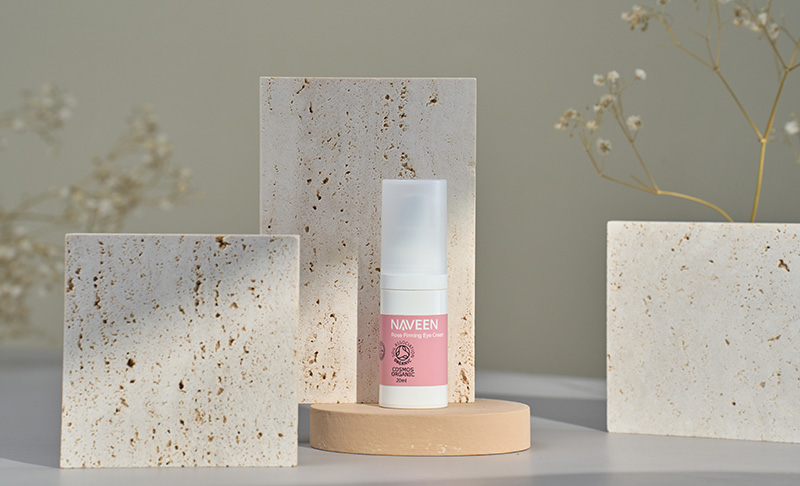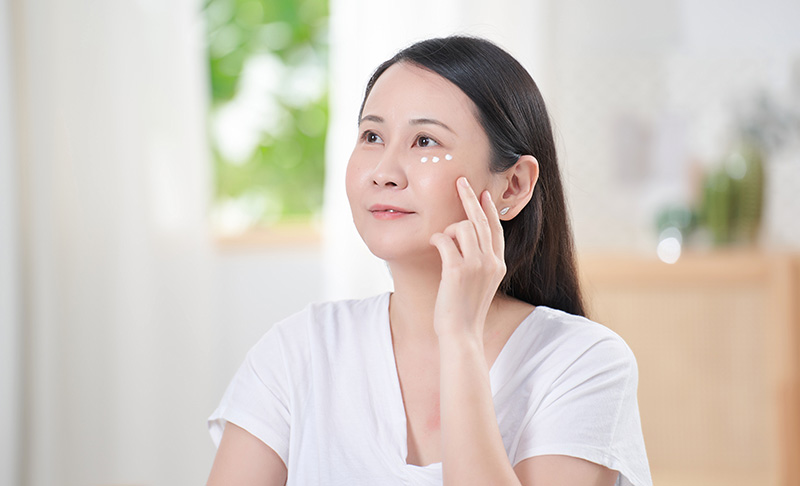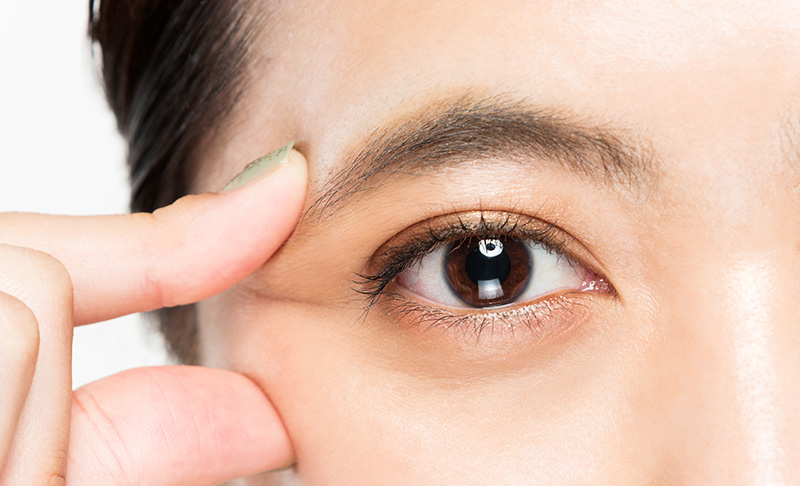 Production information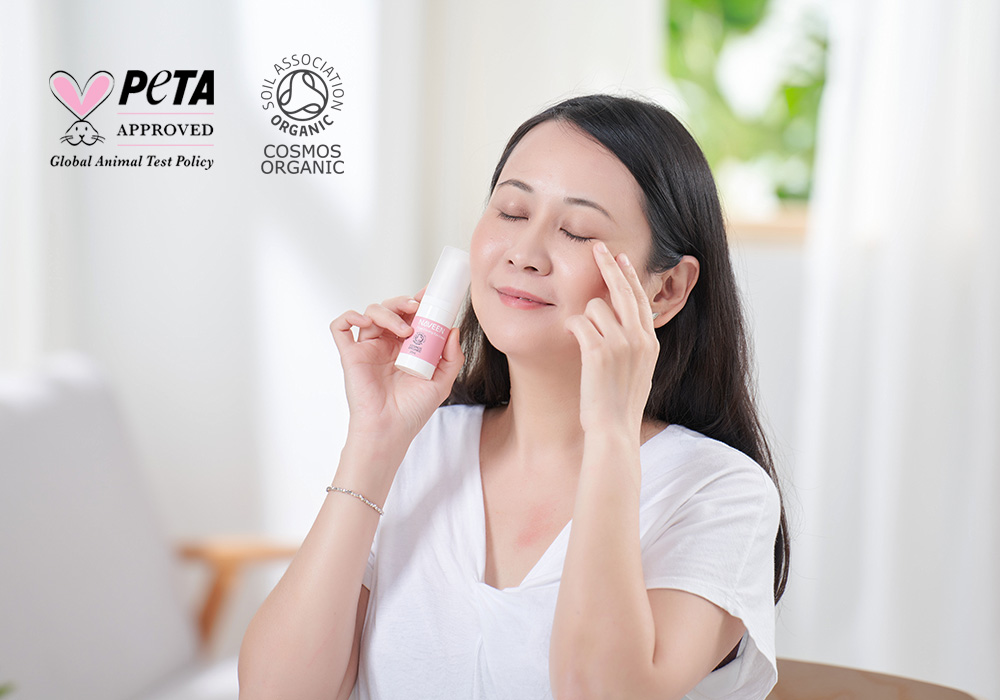 100% Natural Origin of Total+32% Organic of Total
Rose Firming Eye Cream strengthen delicate eye area, combats dark circles and helps smooth fine lines for brighter, younger-looking eyes.

Description:
Achieve superior nourishment for the skin under the eyes with this ultra-corrective anti-aging eye cream. A daily eye cream that provides both preventive and treatment based ingredients such as Certified Organic Olive Fruit oil, Sunflower Seed Oil, Rose Damascene Flower Water and Algae (Undarin Pinnatifida and Laminaria Digitata Extract) to combat signs of aging and strengthens the skin around the eyes. When massaging into skin, the cream melts into skin with ease and penetrate into the cells allowing the skin to breathe for added brightness. Makes you appear prepared to take on the day and helps to preserve your good skin for years to come!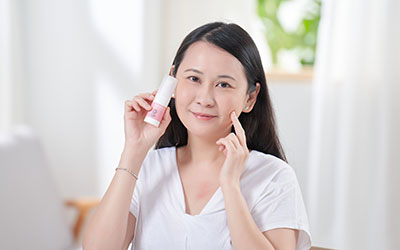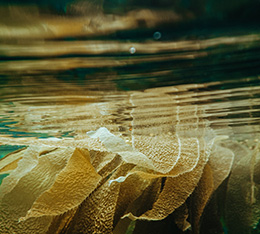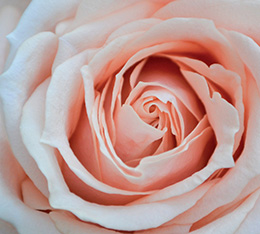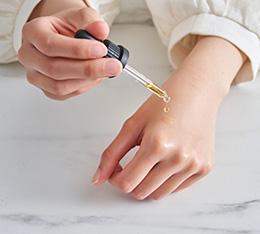 Effects of Key Ingredients
All NAVEEN products are lightly fragranced with steam-distilled essential oils and many beneficial skin-care ingredients. We do not add synthetic perfumes even though they have stronger staying power than naturals due to the chemical preservatives (which can overpower many). All our ingredients are chosen for their therapeutic effect as well as their beautiful aromas.
Certified Organic Rose Damascene Oil & Water – Anti-inflammatory, acne-preventing and balance. Containing a complex array of vitamins, minerals, and antioxidants, Rose Damascene has excellent emollient properties for moisturizing dry skin; it also offers antiseptic and astringent properties to treat acneic prone skin, as well as anti-inflammatory properties to calm redness and inflammation.
Certified Organic Olive Fruit Oil – Contains a high level of healthy monounsaturated fatty acids and antioxidant vitamin E that is well-tolerated by the skin. Restores moisture and nourishment to dry, rough skin.
Certified Organic Sunflower Seed Oil – An oil wealthy in oleic acids and vitamins A, D, and E. Sunflower oil also has beneficial amounts of lecithin, and unsaturated fatty acids. Deeply nourishing and conditioning for the skin, helps to improve skin smoothness, texture whilst strengthening skin's barrier.
Certified Organic Jojoba Oil – Works wonderfully for the skin because it has absorption properties that are similar to our skins own sebum. In harmony with the skin, it is easily absorbed and is especially beneficial in treating inflamed and irritated skin conditions.
Certified Organic Macadamia Nut Oil – Non-greasy oil leaves the skin smooth and soft, a priceless delight for the skin. This emollient oil spreads easily on the skin and contains monounsaturated fatty acids, and closely resembles sebum. (the oil naturally produced by one's skin to help protect it).
Acmella Oleracea Extract – Acmella Oleracea extract is considered a natural alternative to Botox. The extract of this plant – contains analgesic alkylamides known as splinthol, relaxes facial muscles and reduces muscle tension. In turn, the appearance of fine lines and wrinkles are much less pronounced. Wrinkles caused partly by muscle tension, ease and relax when exposed to the extract, providing a smoother, more even complexion.
Undaria Pinnatifida Extract – A brown seaweed or kelp also known as wakame (A seaweed with Pharmacological properties). Stimulates the synthesis of collagens and proteoglycans (responsible for giving connective tissue its elastic properties). Increases the skin's firmness and reduces the appearance of lines and wrinkles.
Laminaria Digitata Extract – Also known as Sugar Kelp. Highly moisturizing, protective, rebalancing and nourishing. Rich in B complex vitamins, trace minerals and protein-rich amino acids. Inhibits aging while firming and increasing collagen production.
Saccharide Isomerate – A water-binding agent and emollient. It is an effective moisturizer containing natural carbohydrates found in the stratum corneum (the outermost layer of the epidermis) of skin. It binds to the free amino groups of lysine in the keratin of the stratum corneum, and cannot be washed off easily, leading to long-lasting moisturization.
Ingredients List
Water, Olea Europaea (Olive) Fruit Oil*, Helianthus Annuus (Sunflower) Seed Oil*, Rosa Damascene Flower Water*, Stearyl Alcohol, Glycerin, Caprylic/Capric Triglyceride, Simmondsia Chinensis (Jojoba) Seed Oil*, Polyglyceryl-3 Dicitrate/Stearate, Macadamia Integrifolia Seed Oil*, Leuconostoc/ Radish Root Ferment Filtrate, Butyrospermum Parkii (Shea) Butter*, Saccharide Isomerate, Citric Acid, Sodium Citrate, Glyceryl Caprylate, Glyceryl Undecylenate, Undaria Pinnatifida Extract, Laminaria Digitata Extract, Alcohol, Acmella Oleracea Extract, Chlorella Vulgaris Extract, Xanthan Gum, Rosa Damascene Oil*, Oryza Sativa (Rice) Bran Oil, Tocotrienols, Tocopherol, Sodium Hyaluronate

*ingredients from certified organic agriculture